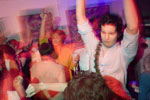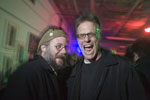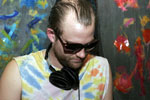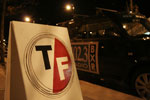 T
he liveliest new nonfiction films in the world are coming to downtown Columbia — some fresh from Sundance, Toronto and other festivals, others appearing mysteriously before their official premieres elsewhere. The True/False Film Festival returns for our fourth edition Mar. 1-4, 2007 at five venues: the
Missouri Theatre
, the
Blue Note
, the
Ragtag Cinema
, the
Cherry Street Artisan
, and the
Forrest Theater at the Tiger Ballroom
.
[more...]
Thank you!
The weekend of March 1-4, something special happened here.
For more than three days, we experienced a town at its best.
Visitors from all over the world remarked about Columbia's kindness, intellectual curiosity, and enthusiasm to engage actively with the issues of the day.
As the weekend so clearly demonstrated, our hometown is becoming a cultural leader in the Midwest.
By accentuating our distinctive assets, we can forge a future in which talented people are drawn to an economy based in the arts, academia, and the media.
In the meantime, we are deeply indebted to the thousands who attended the festival, the hundreds who volunteered their time, talents and expertise, as well as the dozens of local sponsors who gave so selflessly to making the event something with increasing worldwide importance.
Clearly, T/F is bigger than the sum of its parts. And that's mostly due to the lucky fact that Columbia is a blessed place filled with a generosity of spirit that's hard to beat. Thank you all!
With much appreciation,
Paul Sturtz and David Wilson
Co-conspirators
Experience True/False — Blogs, videos, photos...
Anyone who's ever attended the True/False Film Festival knows what a head rush it can be. However, there are still some people who've missed out on all of the True/False glory. So we're sending out a call to festival-goers this year: help us document this year's festivities by blogging, taking photographs, and making movies.
[more...]
T/F 2006 endorsements
[9/17/06]
Here's what filmmakers and festival-goers had to say about the 2006 True/False Film Festival...